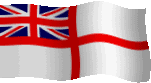 S61 HMS CALEDONIA OLD BOYS' REUNIONS
S61 CALEDONIA Old Boys - All Rights Reserved
Privacy Policy
2022 Our 55th Anniversary Year - Where did it all go!
30 April Army v Navy Rugby
Exceptionally this year, we've had to cancel S61 attendance. We hope to resume normal service in 2023.
9-11 September (Southsea) - Outline Arrangements
Friday 9 September: Hold on to your glasses in case of rough weather. It's the lamp swinging, dit spinning, community singing Stag PU. This year we'll be at The Eastney Tavern, the haunt of many an old Sea Soldier, being just outside of the old Royal Marines Barracks main gate. Timings tbc.
We currently have 40 registered to attend, so looks like it will be
a good evening.
PLUS: Diane Waddington is organising a social evening for our ladies at the Queens Hotel whilst we're at the pub!


Saturday 10 September: Timings tbc for our 55th anniversary reception & dinner at…..
We have 69 members and guests who have committed for the dinner.