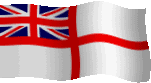 S61 HMS CALEDONIA OLD BOYS' REUNIONS
S61 CALEDONIA Old Boys - All Rights Reserved
Privacy Policy
2022 Our 55th Anniversary Year - Where did it all go!
30 April Army v Navy Rugby
Exceptionally this year, we are trying a non-stag event. Fourteen Declarations of Interest have been received and we are awaiting details from Twickenham hospitality; this is expected Jan 22.
9-11 September (Portsmouth).
Ken is working on the programme and full details will be issued idc.
Normal programme of stag Friday PU and a more formal dinner with our ladies on the Saturday.
As of October 2021 we have 46 intending to be at the Friday PU and 86 at the Saturday dinner.