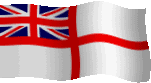 S61 HMS CALEDONIA OLD BOYS' REUNIONS
S61 CALEDONIA Old Boys - All Rights Reserved
Privacy Policy
It is with deep regret that your committee can confirm the following S61 ERAs & Shipwrights are known to have Crossed the Bar:
Brindle
Bugg
Cheyne
Hartley
Hughes
Jones
Jakeman
Kavanagh
Nelson
Scrivens
Shields
Smissen
Taylor
Taylor
Thompson
Williams
Richard
Steve
Bill
Mike
Del
Jeff (Taff)
Pete
John
Nellie
Graham
John
John
Dave
Tom
Yid
Dave
Crossing the Bar by Alfred Lord Tennyson
Sunset and evening star,
And one clear call for me!
And may there be no moaning of the bar,
When I put out to sea,
But such a tide as moving seems asleep,
Too full for sound and foam,
When that which drew from out the boundless deep
Turns again home.


Twilight and evening bell,
And after that the dark!
And may there be no sadness of farewell,
When I embark;


For tho' from out our bourne of Time and Place
The flood may bear me far,
I hope to see my Pilot face to face
When I have crost the bar.
The commission is over and our last watch relieved.
The order came from above:
Finished with main engines, Chief!
Our duty is done; there will be no more strife
As we close down the engines, on the ship of life.

John Smissen
Crossed the Bar
16 Nov 18
There is regret. Always, there is regret.
But it is better that our lives unloose,
As two tall ships, wind-mastered, wet with light,
Break from an estuary with their courses set,
And waving part, and waving drop from sight.